Attorneys
Steve Parsons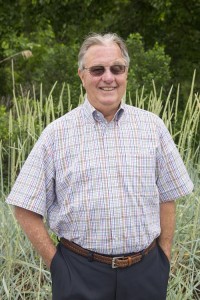 Steve Parsons was born in Dagsboro, Delaware to Donald and Genevieve Parsons, themselves third generation Sussex Countians. Steve has lived here his entire life, except for his college years at Randolph Macon College in Ashland, Virginia and when he attended law school at Widener University in Wilmington, Delaware. Steve's parents still reside in Dagsboro.
Steve started practicing law in Sussex County in April 1980 working as an associate with Herbert B. Warburton in Frankford, Delaware. On April 1, 1982 Steve opened an office in Frankford and in 1983 he opened an additional office in Ocean View. In 1994 Steve relocated the Frankford office to his home town of Dagsboro. Steve is very well known in Sussex County. He is an active supporter of many youth and sports activities. He believes strongly in supporting the local community and is a member of the Bethany-Fenwick Area Chamber of Commerce.
Manaen S. Robinson, IV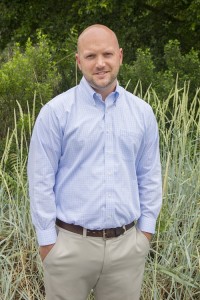 Manaen S. Robinson, IV, (Robbie) was born and raised in Dagsboro, Delaware. Robbie' s family has resided in Sussex County since the early 1700s. Robbie graduated from Indian River High School in 1999. After high school, Robbie attended the University of Delaware, graduating in 2003 with a major in Criminal Justice. Thereafter, Robbie attended Albany Law School and received his Juris Doctor with a concentration in estate planning in 2007.
After practicing family law in Georgetown, Delaware from 2007 through 2011, Robbie joined the firm of Parsons and Robinson, P.A. in 2012. Robbie focuses his practice on real estate, wills and estates.
Robbie and his wife, Cara (Deldeo) also a Dagsboro native, continue to reside in Dagsboro with their three children. In his spare time, Robbie enjoys watching sports (especially the Dallas Cowboys and Philadelphia Phillies) and spending time with his family.

Real Estate Coordinators at Parsons and Robinson, P.A.
With more than 100 years of combined experience, the Real Estate Coordinators at Parsons and Robinson, P.A. are there to help you through every phase of your settlement.  With 40,000 real estate settlements (and counting!) – why trust your settlement process to anyone else?  We offer unmatched experience, and an advanced knowledge of Delaware Real Estate laws.  We even offer Saturday settlements.